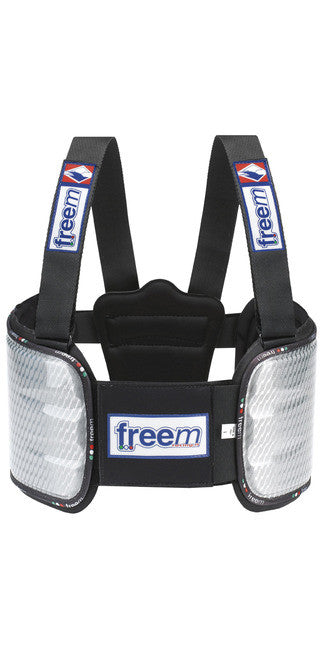 Freem Rib Protector Brave Aluminium
Regular price $120.00 Sale
Brave is

 
the most technologically advanced ribs protector on the market
. It is made of a special sandwich of composite materials that make it extremely flexible and dynamic, while the particular weave of the inner pad is shock-absorber. It is available in two versions:

 
made of carbon fiber
 

(for adults only)

 
or of alluminized glass fiber
 

(both for adults and kids).
In case of impact remove all the stiff closure parts from the protector for driver safety.